Interior Design
FunkYard Philosophy for your home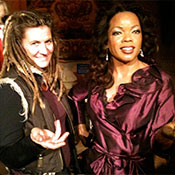 I love to build an entire design around these unique treasures, using the object, color or idea as the springboard for your design landscape. The way I approach interior design is similar to how I approache my art, through intriguing found objects.

Finding a unique piece for an alternative kitchen island, or reclaiming salvage windows and claw tubs can be the starting point for one-of-a-kind furniture and lighting. I love to collaborate as well.

The FunkYard Philosophy: Your home should be an artful extension and expression of yourself, not a cookie cutout - it should be as wonderfully unique as you and your family!

Schedule your consultation to bring a bit of FunkYard to your home or commercial space.